4/28 Covid-19 Update: Who can stop us from celebrating?
I started watching Orthodox (highly recommend!) on Netflix, about a young girl living in modern Brooklyn as part of a Hasidic Jew community who flees her life and escapes to Berlin (I promise I'm not giving anything away - you know all that at the beginning of the show). Only the trashiest of reality TV has been able to keep my attention during quarantine, and usually not for very long, so I was surprised to find myself so captivated by this show. I'm sure part of the interest for me is that I used to live in the midst of a large Hasidic Jew community during the brief time in I was in Greenpoint in NYC, and I lacked the intellectual curiosity then to wonder about their lives. I was surprised by their outfits (having never seen a Hasidic Jew before) and yiddish sounded strange to me walking down the street, but I didn't notice or wonder about their culture beyond that. 
And it's fascinating (and also patriarchal in some deeply problematic and alarming ways, though it's pretty hard as a Catholic to throw too many stones in that general direction). The main character had never done so many things that I take for granted. I was washing my face (skincare is a new #quarantinegoal) after episode 3 last night, and thinking about the absurd number of choices still available to me in the midst of a global pandemic and within the walls of these 600 square feet. 
I read something on Twitter about how one of the strangest things about quarantine for those of us lucky enough to stay at home is that we've condensed our whole lives into our houses (school, work, meals, yoga, parent teacher conferences, happy hours). And even with that unprecedented squeezing of life, I still get to do pretty much whatever I want. I get to read any book ever written, watch any show, listen to any album, order any kind of food, see the faces of anyone that I'm missing. When I think of a 19 year old girl who had never accessed the internet or worn jeans, it's actually obscene. 
And I still woke up today and had a hard time finding my gratitude muscle, which is also obscene. I think the only real #quarantinegoal I have (other than coming out witchier on the other side - I recently bought a mini cauldron that should help with that) is to try to take things for granted less often. "Good enough" gratitude (thanks, Nancy!) is still aspirational for me. 
Recommended reading: 
Things that made me feel better/less alone (very Seattle-centric today -- sorry!):
Covid-19 Quote of the Day
(Thanks, Cameron!)
"The clouds above us join and separate,
The breeze in the courtyard leaves and returns.
Life is like that, so why not relax?
Who can stop us from celebrating
-The Tao of Pooh
—
Michael and Kobe and I all send our love to you tonight.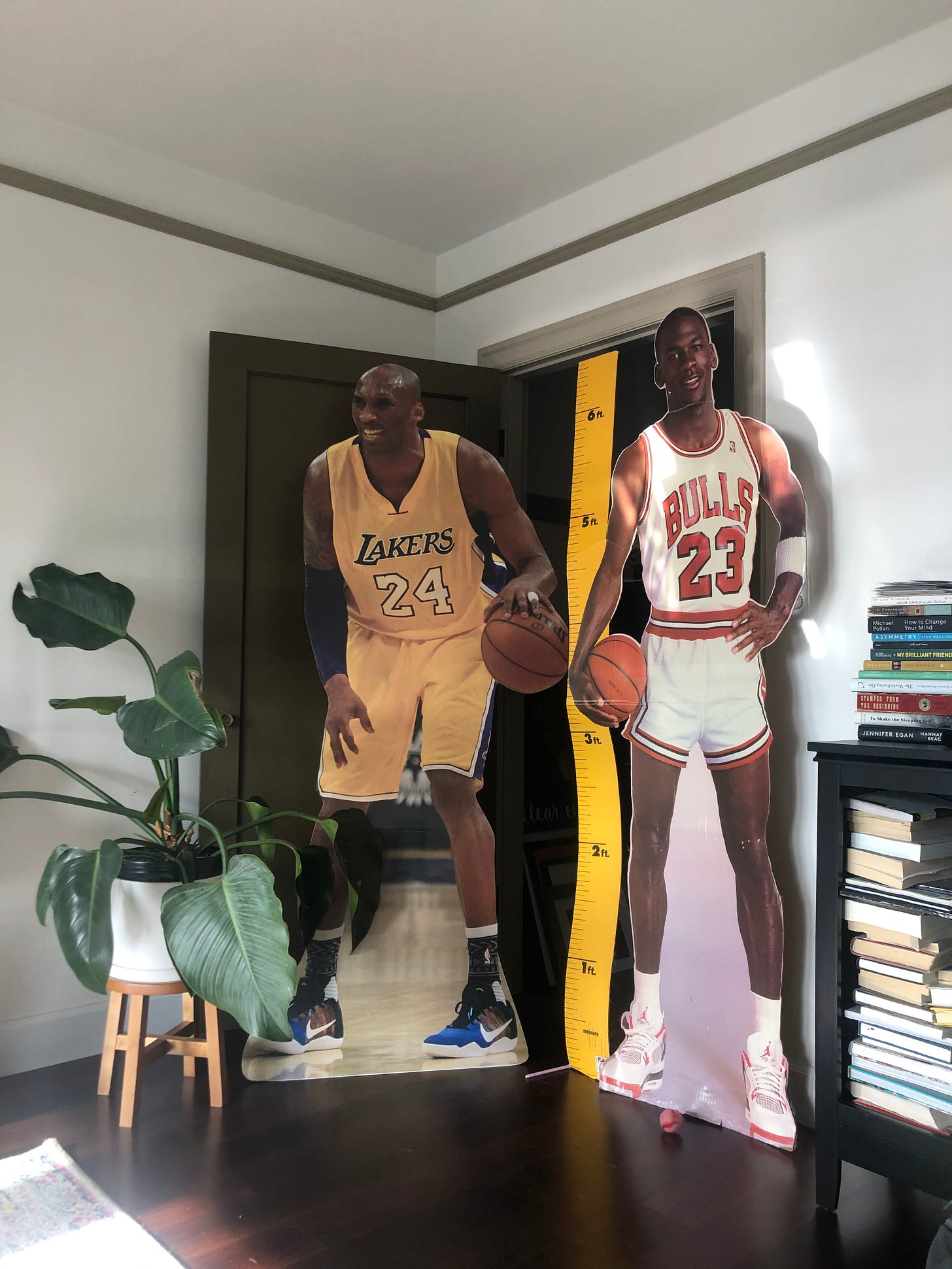 --
If you know someone interested in receiving this newsletter, forward it their way. You can subscribe (and link to it) here: http://coronavirus19.substack.com/