5/1 Covid-19 Update: One Day More

I have nothing to say today (first time for everything) - but lots of links! I hope you all experience at least one thing in the next 48 hours that makes it feel like a real weekend. ​Sending love.
Recommended listening: 
The person leading the foundation's covid response team rarely does media, but he joined a podcast this week and shared his thoughts on lockdowns, herd immunity, contact tracing, and how we move forward. Scott led responses to the SARS, bird flu, and ebola outbreaks, and created the Division of Global Disease Detection at the CDC in 2009. I'm grateful every single day that he's in charge of the response and that I get to work for him, and if you're in the habit of praying for people, I'd be grateful if you added him to your list. 
Recommended reading: 
America's Covid-19 hot spots shed a light on our moral failures: We knew from the beginning of this pandemic that covid disproportionately targeted older people. Now we know it also disproportionately targets poor people, people of color, and prisoners, not because they're inherently more susceptible to the disease, but because of all the same reasons that most bad things disproportionately affect these groups. The vast majority of covid hotspots right now are in factory farms, prisons, and nursing homes --- all places that involve " placing people or animals into confined facilities where most of society doesn't have to think too hard about them anymore. They are institutions optimized for neglect." I read something that said if you feel okay making the argument that we should go back to normal because it's only the old, sick, poor, and prisoners dying from the virus - try saying that out loud in the mirror and see how it feels. 

Russian State Television Pushes Conspiracy Theory Bill Gates is Behind the Coronavirus: I'm exhausted by this topic and I don't think I can engage with it anymore, but if you know someone spreading this ridiculous lie on Facebook, please feel free to tell them that I think they're a Russian agent trying to undermine our democracy (remember that time they tampered with our presidential election via fake news on facebook?). Also, a good time to plug The Americans if you need a quarantine show to binge. "The conspiracy theory that Bill Gates is responsible for the coronavirus pandemic has been pushed on Russian state television, with the European Union warning that some state media outlets in Russia are trying to create confusion with bogus theories about the virus."

An interesting twitter thread that looks at the brain science behind why we all seem to feel so all over the place right now (tired easily, can't focus, unmotivated). Basically our brain is diverting energy that normally goes to planning, creativity, to the fight or flight state we're all living in right now. Our brains know that being short-sighted and extremely adaptive are its best coping mechanisms right now. 

Stop Yelling at Runners for Not Wearing Masks! There's evidence showing that wearing a mask in crowded spaces (like grocery stores) is helpful, but there's scientific reason to wear one while running (assuming you can keep some distance around you). We're all anxious and looking for people to be mad at, but I promise that there are better places (ie: the White House) to direct that anger. Let's not demand performative masking from our neighbors. It is nerve-wracking living in a city with other humans and their germs! It feels good to take those nerves out on someone. "We've reached the irritation phase of this pandemic," wrote Kelli María Korducki in a recent piece for Medium, which I related to highly. I have felt irritated at all manner of small inconsequential things and actions and people in the past few weeks. It's hard to sit with the irritation of a life-altering ongoing national meltdown, and also work with your community to manage it. Much easier to blame someone else for fucking up a rule!

A Grubhub invoice from a pizza restaurant in Chicago that shows why it's important to order directly from restaurants and not use delivery apps.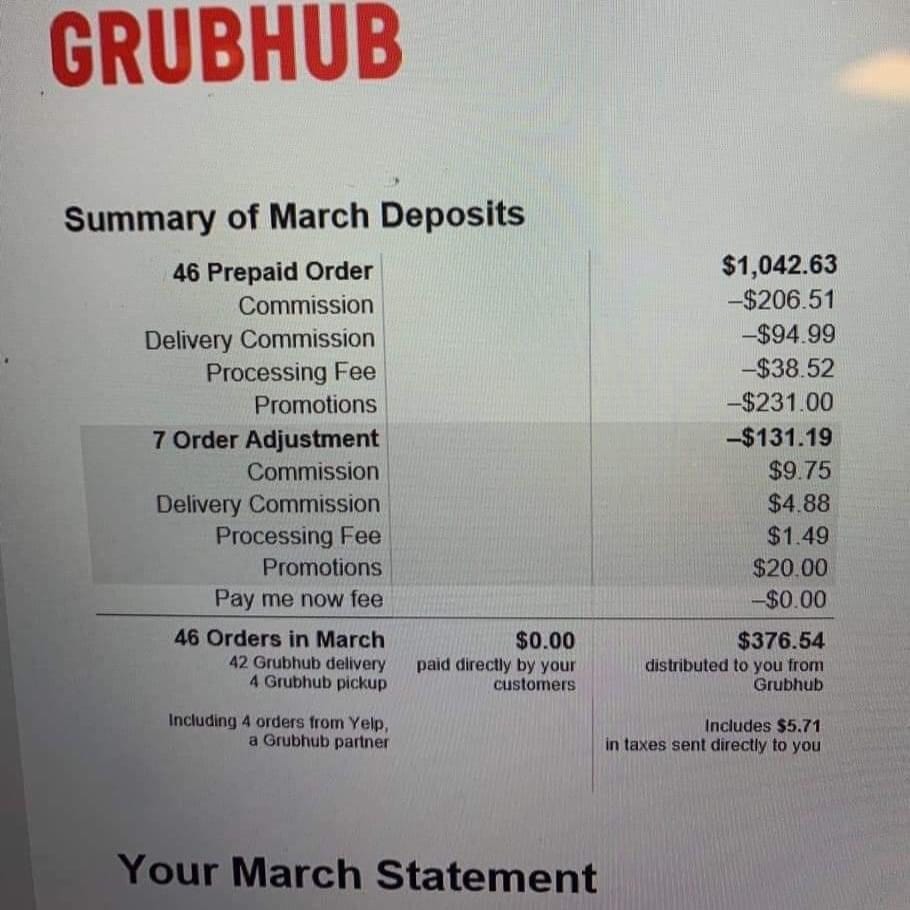 Things that made me feel better/less alone: 
​This family in the UK's incredible covid adaptation of One Day More from Les Mis

@AuthorAbbyJim: Me before quarantine watching Castaway: Really? He's best friends with a ball??? Me during quarantine: Look at you go Roomba, you crazy son of a bitch. 
Covid-19 Quote of the Day: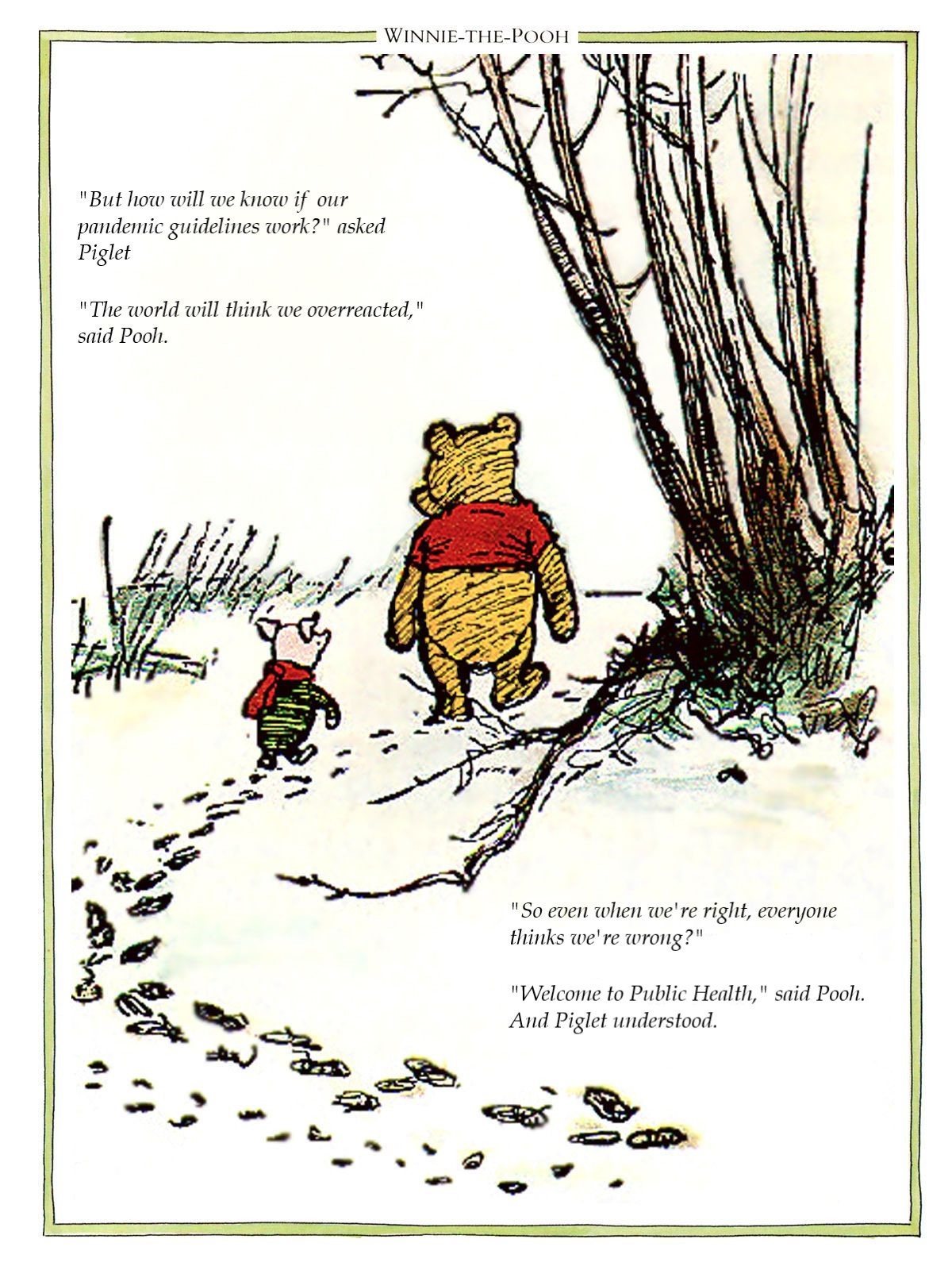 --
If you know someone interested in receiving this newsletter, forward it their way. You can subscribe (and link to it) here: http://coronavirus19.substack.com/