6/20 Covid-19 Update: "It really does feel like the U.S. has given up"
I was just following the news of Trump's rally in Tulsa and decided I needed to get off my phone and do something more productive. Today is the longest day of the year and even then I don't want to devote any more minutes of daylight to that nonsense (trolling twitter in the middle of the night when I can't sleep is obviously another matter entirely). I'm relieved that it turned out to be the Fyre Festival of political rallies - it must antagonize Trump to no end to not be able to fill a room, but more -- every single person in that arena is at such high risk of getting infected with coronavirus and bringing it back to their communities. There are people in Tulsa right now who won't live to see the Fourth of July because Trump needed to bolster his ego and feel adored. The fewer people who showed up, the safer and the better.
But there was something about seeing photos of the Secret Service taking down the "overflow" stage outside because not enough people showed up to need it... THEY HAD A STAGE OUTSIDE THEY COULD HAVE USED BUT DIDN'T. Every day, I become further convinced that the insanity of the federal government's response to coronavirus was only possible with Trump as president. He has turned wearing a mask - the absolute simplest and least costly thing everyone can be doing right now to keep each other safe - a sign of political allegiance and personal weakness. I've imagined a hypothetical Ted Cruz presidency several times, and even that never looks like this.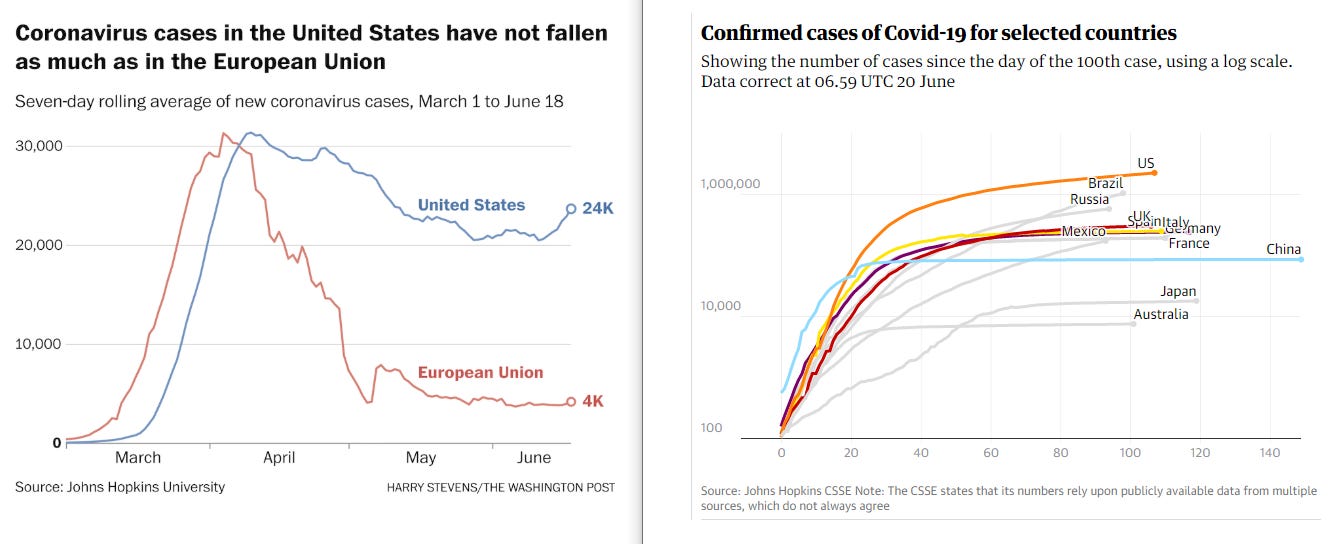 I read this article yesterday about how public health experts around the world, in countries that have successfully flattened the curve and are returning to "pre-covid" life in meaningful ways, look at the US with "a growing sense of alarm and disbelief," wondering why states continue to reopen and scientific advice is ignored: "It really does feel like the U.S. has given up... It's hard to see how this ends. There are just going to be more and more people infected, and more and more deaths. It's heartbreaking." "America is giving up on the pandemic."
The entire point of shutting down in March/April, inflicting so much emotional and economic pain on people, was to buy ourselves time to suppress the virus so that we could learn more and slowly start safely reopening. That didn't happen. And as our behavior goes back to what it was before the shutdown, so will the infection rates. And poor people and people of color will continue to bear the greatest burden. It feels demoralizing.
People keep asking about when the "second wave" might hit in the fall, and I kind of want to scream back, "We're not done with the first wave!" In countries with authoritarian governments that ignore science - the US, Brazil, Russia- things are getting worse by the day. As my boss likes to remind me, even the most masterful snake oil salesmen can't outspin the virus. We can deny what's happening all we want, ignore it because it's inconvenient and scary, but covid is going to get the last word. And it's showing us what happens right now when we don't listen. But he also likes to remind me that eventually we usually get things right, and that the smartest people all over the world are still working to stop this thing. And they're not giving up.
So on the longest day of the year, I'm going to try to look for the light that shines in the darkness and is not overcome. A study that came out last week from Berkeley estimates that shutdowns in six countries, including the US, at the beginning of the pandemic prevented 531 million infections.
"I don't think any human endeavor has ever saved so many lives in such a short period of time. There have been huge personal costs to staying home and canceling events, but the data show that each day made a profound difference. By using science and cooperating, we changed the course of history."
That's not nothing.
Happy solstice,
Alison
The best science we know right now:
We continue to learn more about how "super spreader" events are responsible for a lot of disease transmission. One of the best ways to stop the spread is to avoid "cluster" events. That basically means avoiding any close-contact settings where people aren't wearing masks, especially if they're indoors and/or crowded. A lot of clusters are being found at places with heavy breathing/loud talking in close proximity, like bars, gyms, and parties.
"It's not common to contract Covid-19 from a contaminated surface, scientists say. And fleeting encounters with people outdoors are unlikely to spread the coronavirus. Instead, the major culprit is close-up, person-to-person interactions for extended periods. Crowded events, poorly ventilated areas and places where people are talking loudly—or singing, in one famous case—maximize the risk.These emerging findings are helping businesses and governments devise reopening strategies to protect public health while getting economies going again. That includes tactics like installing plexiglass barriers, requiring people to wear masks in stores and other venues, using good ventilation systems and keeping windows open when possible."
Recommended reading:
When 511 Epidemiologists Expect to Fly, Hug and Do 18 Other Everyday Activities Again: "Many epidemiologists are already comfortable going to the doctor, socializing with small groups outside or bringing in mail, despite the coronavirus. But unless there's an effective vaccine or treatment first, it will be more than a year before many say they will be willing to go to concerts, sporting events or religious services. And some may never greet people with hugs or handshakes again."
Public Health Officials Face Wave Of Threats, Pressure Amid Coronavirus Response: "In the battle against COVID-19, public health workers spread across states, cities and small towns make up an invisible army on the front lines.  But that army, which has suffered neglect for decades, is under assault when it's needed most. Officials who usually work behind the scenes managing everything from immunizations to water quality inspections have found themselves center stage. Elected officials and members of the public who are frustrated with the lockdowns and safety restrictions have at times turned public health workers into politicized punching bags, battering them with countless angry calls and even physical threats."

Things that made me feel better/less alone: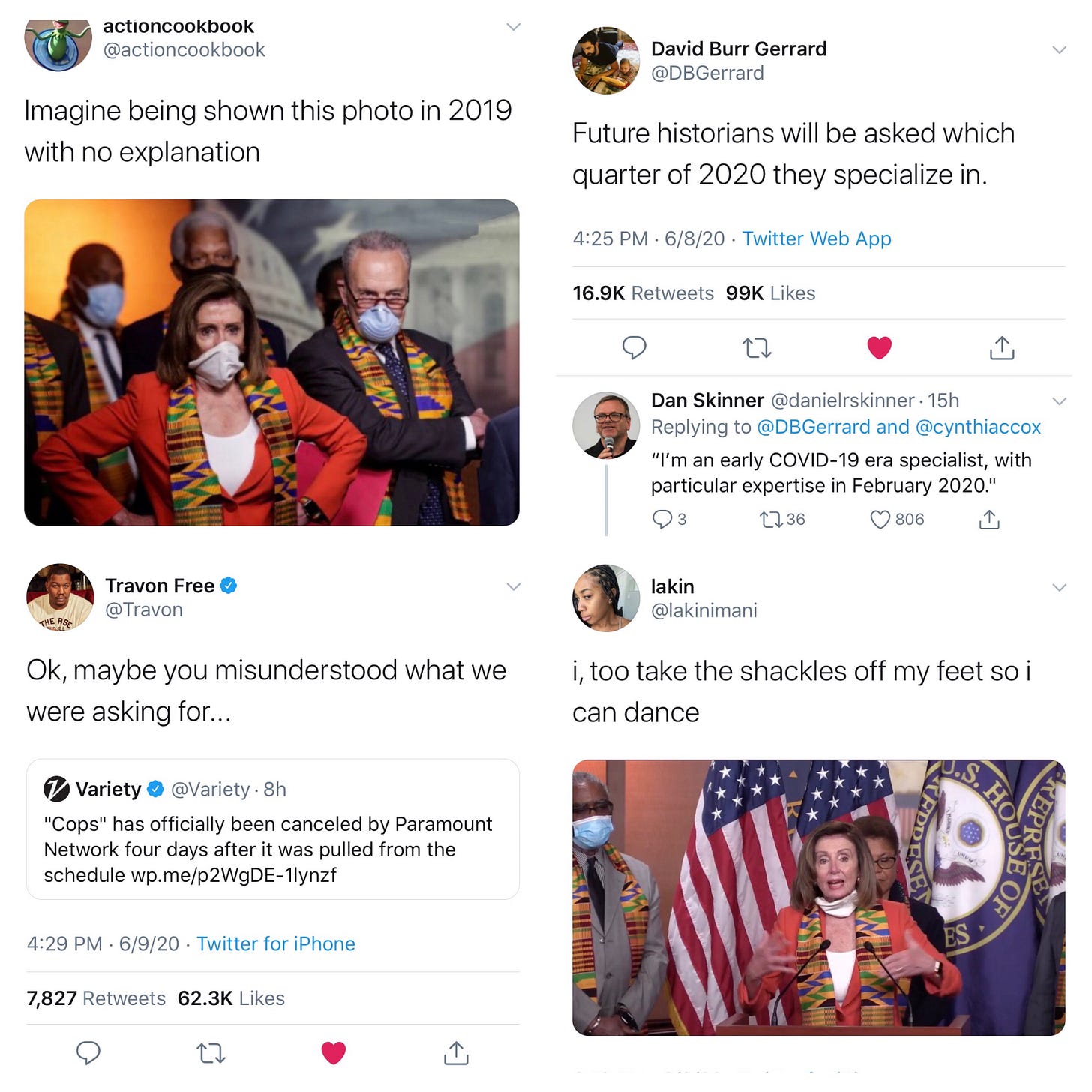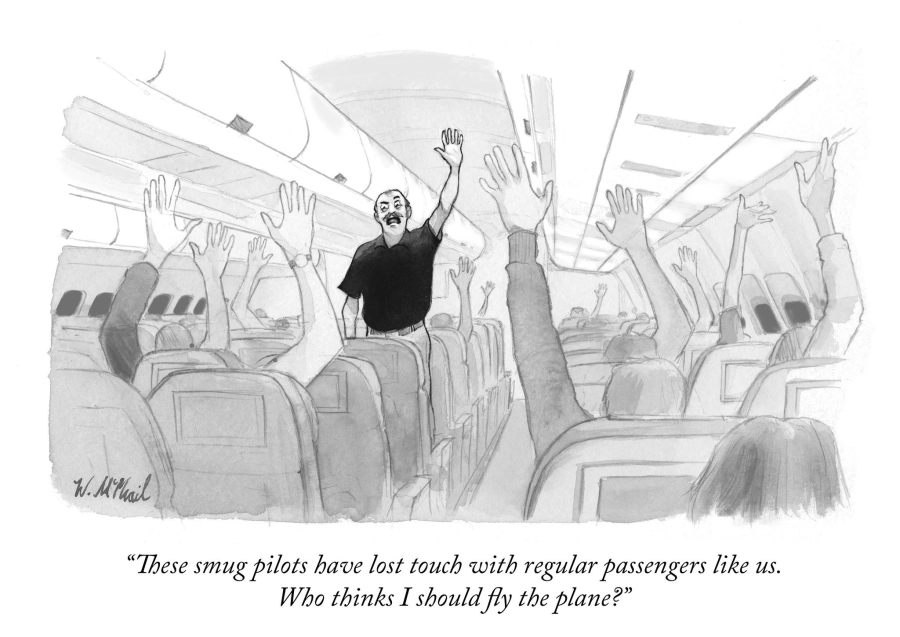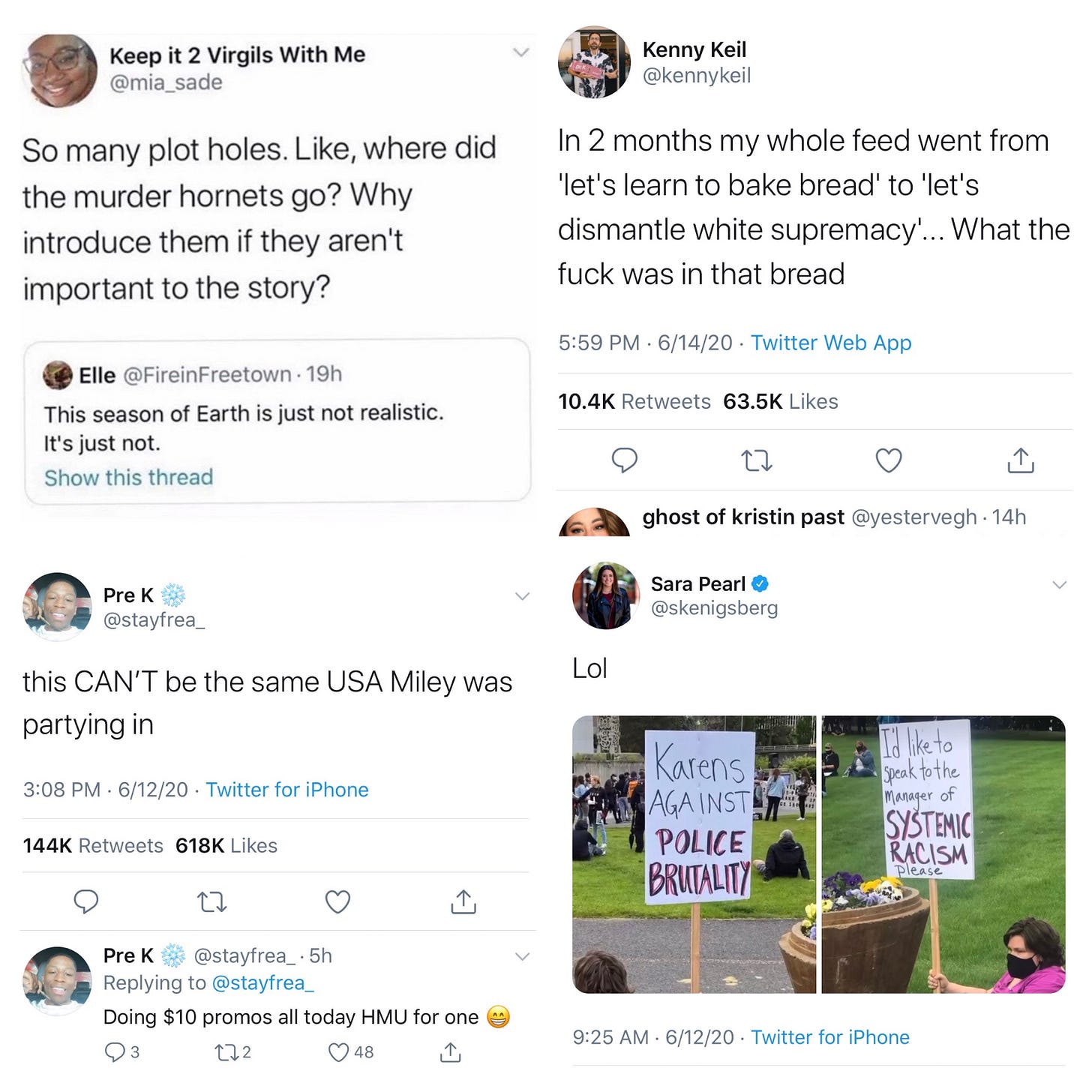 and the NYT bestseller list: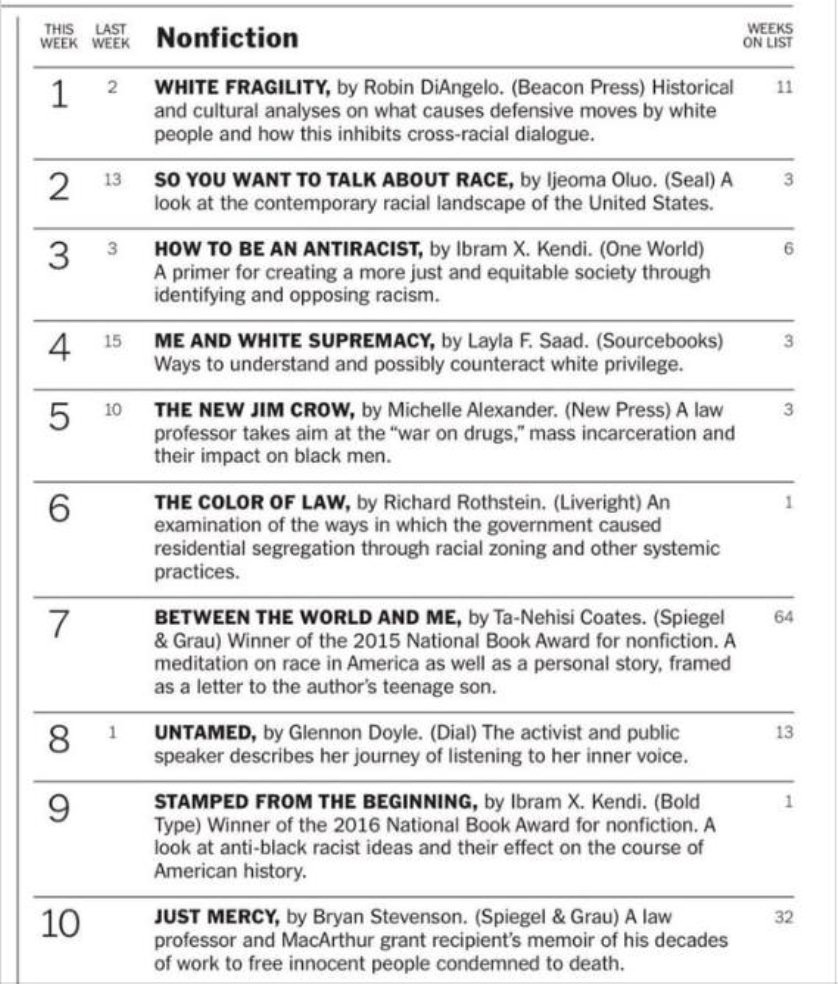 Covid-19 Quote of the Day:
"Choose your leaders with wisdom and forethought.
To be led by a coward is to be controlled by all that the coward fears.
To be led by a fool is to be led by the opportunists who control the fool.
To be led by a thief is to offer up your most precious treasures to be stolen.
To be led by a liar is to ask to be told lies.
To be led by a tyrant is to sell yourself and those you love into slavery."
~Octavia Butler
__
Sending love from Birch Bay. The sunsets have been spectacular. A change of scenery has been saving my sanity, and I highly recommend a beach fire if you're able to find one. If not, you're always welcome at this one!